What is ARA?
Our History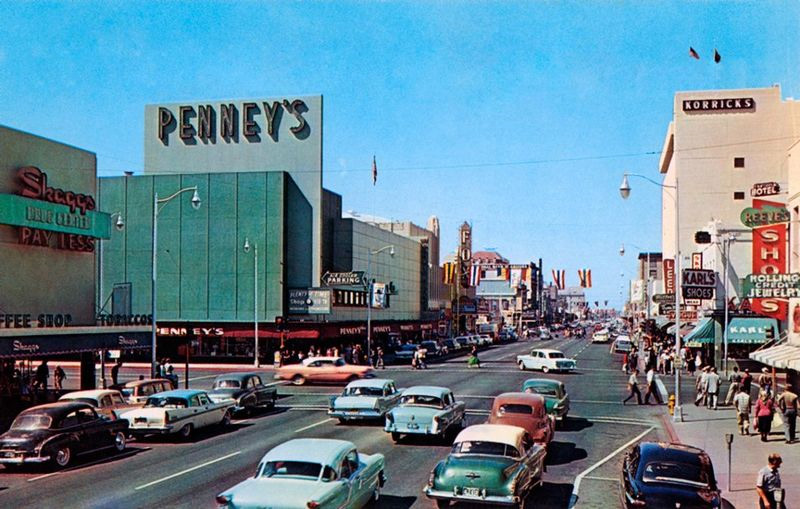 For over 50 years ARA has been protecting the business interests of retailers throughout Arizona.
Retailers representing all categories and sizes recognized the value of combining their resources and ideas, and formed ARA to achieve goals that no single business could accomplish individually. This guiding principle has remained central to ARA's philosophy of serving retailers through collaboration and partnership.
Whether your business measures its success by the thousands or millions of dollars ARA is there for you.
"Every man owes a part of his time and money to the business or industry in which he is engaged. No man has a moral right to withhold his support from an organization that is striving to improve condition within his sphere." Theodore Roosevelt
Our Purpose
...providing the united voice of retailing in Arizona.
Advocacy

ARA passionately advocates legislation and regulation that creates favorable outcomes for its membership. This is accomplished through outreach strategies, connecting retailers with lawmakers, regulators, trade associations, traditional and social media.

By ARA's constant and vigilant eye on legislative and regulatory activity, member companies are able to focus on other pressing business issues, with confidence that their interests are being protected by ARA. Furthermore, high profile and sensitive issues can arise that may inhibit a business from engaging in the process, but ARA provides that united voice which acts as a shield for its members and as a first line of defense.

Communication

Information is the key product in the business of government relations and sharing that information is essential, therefore our communications are timely, comprehensive and tailored to your needs.

ARA also provides communication on issues impacting the retail industry to lawmakers, regulators and to the community, through a variety of means including direct contact, media interaction and public speaking at civic organizations.

Committees

Under the umbrella of the Arizona Retailers Association, committees are created to address the needs of specific industry segments. Each Committee provides a forum for information sharing that has proven to result in better legislative proposals, regulatory reforms and business practices

National Organizations

ARA is a member of the Council of State Retail Associations. Within this organization, ARA shares best practices with like associations across the nation to identify new opportunities, address issues and proactively implement programs that serve the interests of its membership.

ARA has strong relationships with national retail organizations operating at the federal level. ARA interacts with these organizations on a regular basis to achieve the goals of its membeship.
Our Accomplishments
ARA is the united voice of retail and through effective relationship management and collaboration with other industry partners, ARA has enhanced the business climate for Arizona retailers.
ARA's accomplishments include outcomes which have resulted in millions of dollars of direct benefit to member companies, far exceeding the annual investment each company has committed.
ARA Staff
Michelle Allen Ahlmer
Executive Director
ARA Officers
Reuben Minkus
Vice-President
Board of Directors
John Arterburn
Ace Hardware
Steve Godber
Almond Brothers
Karin Holt
Best Buy
Shannon Butler
CVS/Aetna
Anne McGoldrick
Grossman Company Properties
John Dillon
The Home Depot
Jesse Benites
Macerich
Chuck Miller
Macy's
Reuben Minkus
Minkus Advertising Specialties
Michael Kuehn
PetSmart
Kim Lahn
SRP
Kent Wilson
Target
Coral Cummings-Pino
Walgreens
Philip Serghini
Walmart