Member Benefits
Members of the Arizona Retailers Association receive access to exclusive discounts and special services that help to promote efficient business operations. Some programs are available to individual employees and can be offered as an employee benefit. The Association has an ongoing search for benefit programs to meet the needs of the membership.
---
ARA Advocacy
The most significant membership benefit provided by ARA is advocacy. The Arizona Retailers Association connects Arizona retailers with lawmakers and regulators in state government bodies. ARA actively lobbies to advance legislation that creates favorable outcomes for its membership and to mitigate issues that might negatively impact retailers.

---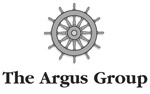 The Argus Group is a full-service financial firm committed to helping people pursue their financial goals, offering a wide range of financial products and services to individuals and business owners. The Argus Group provides direction as a Health Care Navigator as well as health insurance plans and retirement products.
---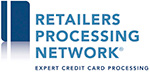 ARA has joined forces with other state retail associations in an exclusive arrangement to provide the lowest possible merchant processing costs.
---
Not a Member Yet?